Master (MBA) of Healthcare Management
The American Medical Academy (AMA) is offering MBA in Healthcare Management program for the qualified US and international students in our joint facility in USA. This program is offered in partnership with Herzing University. New classes start three times per year (January, May and September).
AMA is now accepting applications from qualified international medical graduates (MBBS/MD degree holders) to study at our partner institution, Herzing University Atlanta Campus. Herzing University is accredited by the Higher Learning Commission and was established in 1965. Expand your career possibilities by taking the Herzing MBA degree in Healthcare Management; with AMA's optional USMLE step 1, step 2 exams, clinical observation and limited training.
Herzing University Microsite Link: https://start.herzing.edu/ama-mbahcm
Program Overview
Candidates with MBBS/MD degree background enrolled for the program must, at minimum, complete a total of 33 + 3 credit hours, with 9 elective credit hours at Herzing University campus in Atlanta. With the foregoing, these candidates can complete the MBA in Healthcare Management degree in 12 months tine (for 12 months format, certain conditions apply). Upon successful completion of the program, graduates receive the MBA in Healthcare Management degree from Herzing University Atlanta campus.
The MBA in Healthcare Management is a professional degree designed to prepare graduates for doing responsible management and executive roles in the 21st century healthcare organizations. This MBA program is a high-quality, practice-oriented program of study scheduled to permit busy professionals to balance the demands of career, family, and school (university/institution). The core course of the MBA program includes a broad array of foundation subjects, all oriented toward challenges and problems encountered in the present day business organizations. Students are expected to work individually and in groups to conduct research and to develop solutions to problems posed in class and those brought into class from the workplace. The program is also designed to serve the needs to talented students, regardless of their undergraduate degree. Our Academy welcomes and encourages students from diverse academic backgrounds.
Optional USMLE step 1, step 2 exam preparation & clinical observation training:
Candidates also have the option of completing our USMLE step 1, step 2 training, (the USMLE step 1, step 2 & clinical observation training is NOT part of the Herzing MBA program). For every group of 8 to 15 international junior doctor candidates, AMA offers the optional USMLE step 1 and step 2 training which includes Basic life support (BLS), Advanced cardiac life support (ACLS) and Pediatric Advanced life support (LALS). The training is conducted over sixteen weeks and includes exam reviews and preparation, six weeks of clinical observation and two weeks of limited practical training in the healthcare field (a total 24 weeks but it can expand to 12 + months as per the need of the candidate). For this optional training program, AMA is currently offering special scholarship as a special promotion for the participants (this opportunity will not be available for long). Candidates can register for this optional AMA's USMLE training program after the start of the health care management MBA classes at Herzing's campus in Atlanta, Georgia.
Why should a student choose the AMA medical training and Herzing MBA in healthcare Management?
AMA-Herzing has created a solid opportunity for students in the US Healthcare field by completing the Herzing MBA in Healthcare Management program, along with AMA's optional USMLE training and the US clinical observation program. This program includes: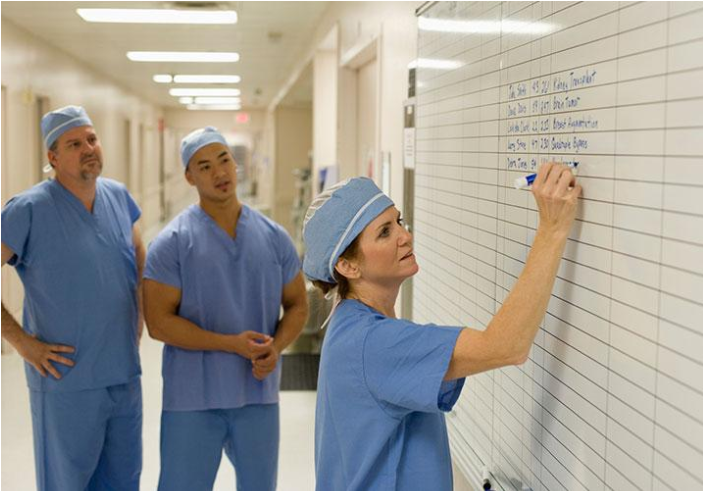 A world class education and practical training opportunity in the US healthcare field during or after the program, as an option;

Multiple start dates per year;

A supportive and experienced faculty;

Admissions requirements which accommodate student needs;

Degree tracks, in which candidates can participate in the optional USMLE step 1 and step 2 exam training program, in parallel to the MBA program;

No GMAT/GRE requirements;

Modified bridging courses for the medical (MBBS/MD) degree holders (Some conditions may apply.);
Optional USMLE Step 1 and Step 2 Program:
Candidates also have the option of simultaneously completing the USMLE Step 1 and Step 2 training and clinical observation program.
Limited Clinical Training for Foreign Medical Graduates:
This program allows the participants to learn and improve their medical skills by observing the methods of US Clinical Care. Students will also become familiar with the American Medical System, treatment methods, patient care, etc. AMA's US Training and Observation Program provides completion certificates that could also improve candidates' chances for an opportunity to apply for US residency, if they are considered qualified candidates.
AMA's US Clinical Observation and Clinical Experience program is ideal for foreign medical university graduates, as it could open doors of opportunity for candidates in their future medical careers. This program could also help candidates in becoming high-potential medical professionals, who wish to fulfill very specific US Clinical Rotation assignments, during a pre-set time frame (for those candidates who wish to do the US Medical Program residency).
AMA's externship programs provide a hands-on US Clinical Training experience, primarily designed to match the residency program requirements for the qualified foreign medical graduates. Students having US Clinical experience could increase the number of programs to which candidates may apply.
The AMA clinical program is designed to provide candidates with an exceptional overall clinical experience in primary care, and it may also provide an introduction to various subspecialties. This program will allow candidates to participate in outpatient and inpatient rotations among our network of hospitals and clinics. Ultimately, it will allow candidates to receive clinical experience in a preferred specialty when they choose to apply for US residency.
Core Specialty Fields:
Family Practice

Psychiatry

Pediatrics

General Surgery

Internal Medicine

Obstetrics & Gynecology
Why should I study MBA in Healthcare management? OR What is the benefit for me to study a Masters in Healthcare Management program (I am a doctor and I want to practice medicine in the future)!
Advantages are:
a . Master's (MBA) in Healthcare Management degree will help the candidate to get a long term US student visa and this allows the candidate to stay in the US and do medical training. (candidates can do the USMLE Step 1, Step 2 training, do the Clinical observation and practical training at the same time because Master program classes are in the evening and candidates can take the medical training during the day time).
b . Having a Master's degree from an accredited US University will be a big advantage, when he/she applies for a US medical residency slot, after passing the USMLE Step 1 and Step 2 exams. [This Master's course will also help the candidate to develop professional & administration competency with the US healthcare field; which are quite important advantages for every foreign medical graduate to have].
c . Furthermore it will also help the candidate professionally, when she/he begins their medical practice in the USA. (Understanding & familiarity with the US healthcare system, its regulations and the industry standard practice are extremely helpful for each participating candidate in the USA).
d . The masters in healthcare management course will help the candidates to develop the US medical & healthcare industry connections and contacts with various people and organizations; such connections will be a big asset when a candidate applies for getting her/his medical residency seat with the US teaching Hospital/s and for their future.
e . Upon completion of the Master's study, all candidates (all graduates) can get a temporary US work permit and he/she can take a job at any US state while waiting for the US medical residency seat with the US teaching hospital.
f . This MBA in Healthcare Management can be completed in 12 to 16 months' time but it is also possible for the candidate to complete Master's studies in 18 months or two years' time. [Therefore this MBA in Healthcare management degree is extremely valuable for the foreign medical graduates to have in the USA and candidates can recover the US educational expenses in about one year time, after graduation].
MBA in Healthcare Management Graduate Salaries in the USA: The U.S. Bureau of Labor Statistics (BLS) reports that the average annual salary for medical and health services managers was $115,160 per year ($55.37 per hour) as of May 2019. Salaries will vary depending on your experience, seniority, and the local job market.
Physician's Salary in USA: Physician's salary in the US varies. Averages gathered in 2019 showed a median salary of US$208,000. This does not include areas where doctors have specialized which increases their income earning potential to US$250,000+ annually (depending upon the area of specialization). See the below site for more information:
https://www.bls.gov/ooh/healthcare/physicians-and-surgeons.htm