MBA Program – for International Medical Graduates (junior doctors)


International Doctors holding MBBS or MD or Equivalent medical degree candidates are welcome to join our Master of Business Administration (MBA) Program, with optional Health Care Management Training.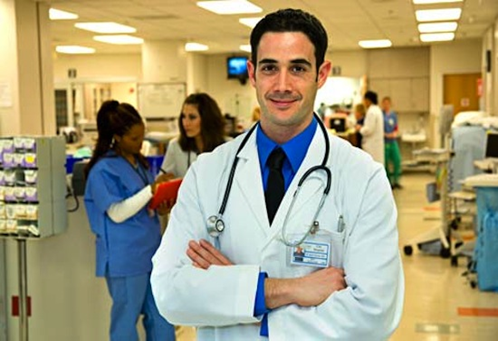 • Candidates with the MBBS or MD or an equivalent medical degree background can finish the MBA Degree with the optional Health Care Management Training in 15 months' time. [Candidates can also finish the program in as little as 12 months, or can take up to 18 months].

• Control your future by tailoring your MBA degree to meet your professional goals. You also have the options of taking UCMLE step 1, step 2 and step 3 exams and applying for a US residency, then moving on to obtain a US medical license, or you can follow the route of becoming a business executive for the high-demand field of Health Care Management, which is also a very lucrative option.
Complete your MBA degree with the optional training in Health Care Management, in 15 months' time:

The MBA requires a total of 56 credits for completion, and you have the option of getting the training in Health Care Management at no additional cost.
Candidates with MBBS or MD or Equivalent foreign Medical Degree background enrolled for the program must, at minimum, complete a total of 56 quarter hours, with two elective courses at Midstate. With the foregoing, these candidates can complete the MBA degree in 15 months' time, or in 12 months tine (for the shorter format, certain conditions apply).
Why choose the AMA-Midstate MBA?
AMA-Midstate has created a solid opportunity in the US Health Care field through the combination of completing this MBA program, combined with the optional USMLE training and the US clinical observation program.


• World class education and practical training opportunity in the US health care field during or after the program, as an option

• Multiple start dates per year (quarter and semi-quarter systems)

• Supportive and experienced faculty

• Student-centric admissions requirements

• Candidates can participate in the optional USMLE step 1 and step 2 exam training program, in parallel to the MBA program.

• GMAT/GRE is not required.

• Modified leveling courses for non-business Bachelor's degree holders (some conditions may apply)

• With this MBA program, doors open for you to achieve your dream to become a US licensed physician.


Optional USMLE step 1 and step 2 Course:

Candidates also have the option of simultaneously completing our USMLE step 1, step 2 training, (this is NOT part of the MBA program). For every group of 10 to 15 international junior doctor candidates, AMA offers the USMLE step 1 and step 2 training which includes Basic life support (BLS), Advanced cardiac life support (ACLS) and Pediatric Advanced life support (LALS). The training is conducted over sixteen weeks and includes exam reviews and preparation, six weeks of clinical observation and two weeks of limited practical training in the health care field (a total 24 weeks). The normal fee for this training is US$16,500, however, currently AMA is offering a 100% scholarship as a special promotion for this training (this opportunity will not be available for long!). Candidates can register for this USMLE training program after the start of regular MBA classes at Midstate's campus in Peoria, Illinois.